Birmingham Wellness and Preventive Care Helps Patients Get Healthy for Life
At Back On Track Chiropractic and Wellness Center, our goal is to not only help you heal following an injury but to provide long-lasting pain relief and whole body wellness. We believe that well being is more than just the absence of back pain, neck pain, headaches, or injury. That's why we offer comprehensive Birmingham wellness services to help our patients get healthy for life.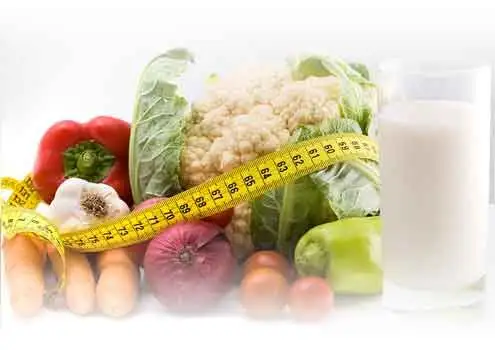 Birmingham Chiropractor Focuses on Wellness
Our Birmingham chiropractor, Dr. Scott Duca, and our chiropractic care team believe there are safer and more effective alternatives to traditional medical care. Rather than treating pain with medication, we address the underlying cause for your back pain, neck pain, or headaches. In many cases, pain is the result of a misaligned musculoskeletal system. A traumatic injury, whiplash from a car accident, a slip and fall, or even natural wear and tear over time can all lead to misalignment.
When your body is out of alignment, you are at increased risk for injury, illness, fatigue, and pain. A misaligned musculoskeletal system can prevent the nervous system from properly sending and receiving messages. As long as this misalignment persists, your body will continue to experience pain. Chiropractic adjustment is a safe, natural and non-invasive treatment for restoring alignment to the body.
We treat each patient like a whole person and provide comprehensive care for the entire body. Services like massage therapy and corrective care exercises naturally complement chiropractic adjustments, speed healing following an injury and promote long-term well being. Nutrition counseling is also important for long-term health. Just as chiropractic adjustments restore alignment to the musculoskeletal system, the right nutrients and supplements can bring balance to the body's internal organs.
Did you know that seven out of 10 Americans pass away each year due to chronic illnesses like heart disease, diabetes, and cancer? According to a 2011 study by the Centers for Disease Control, basic lifestyle changes can dramatically reduce your risk for developing these chronic conditions. A balanced diet and regular physical activity are two important preventive behaviors that can stop chronic diseases and enhance overall well being. Our nutrition counseling services and lifestyle advice are tailored to each individual's unique injury, pain, and health needs. Together with our chiropractor, we can help you say "goodbye" to unhealthy habits and get started on the path to long-term well being.
Whether you want to lose weight, enjoy relief from chronic pain, or heal after an injury, our wellness team is ready to help you get your life "back on track." Our non-invasive, natural treatments help optimize your body and our lifestyle advice helps you make simple changes to get healthy. We know that the first step is often the hardest one, and changing your lifestyle can be difficult to do. That's why our supportive team is with your every step of the way on your journey towards better health.
Are you ready to find real pain relief from your repeated strains and sprains that doesn't depend on medication? Are you ready to finally loose those extra pounds and keep them off? Our chiropractor is here to help patients in Birmingham, Homewood, Vestavia, Mountain Brook, and Hoover with their sports injuries, sciatica, and bulging discs - schedule your appointment today!
Call us at (205) 942-4243 to find out more about achieving wellness.