Chiropractic Care for Neck Pain from Our Birmingham Chiropractor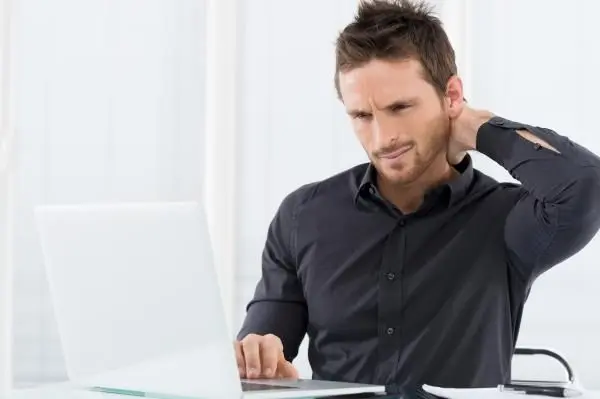 Neck pain can make it hard for you to raise, lower or turn your head, which can affect your everyday activities at home or at work. When you have chronic neck pain, our Birmingham chiropractor can help. With our chiropractic care, you can improve your quality of life and improve flexibility, so you can resume all of your normal activities. At Back on Track Chiropractic, our spinal adjustments and other techniques can provide you with relief from neck pain.
Managing Neck Pain
Several injuries or conditions can cause neck pain, including whiplash and pressure on spinal discs in the upper back and neck area. Misalignments of the spine can lead to discomfort, as well as other symptoms, such as headaches or tingling in the shoulders. Chiropractic care can help with neck pain management by relieving some of these symptoms and supporting the healing process. Our Birmingham chiropractic clinic offers different techniques to ensure that each client receives the treatment they need based on the cause of their neck pain.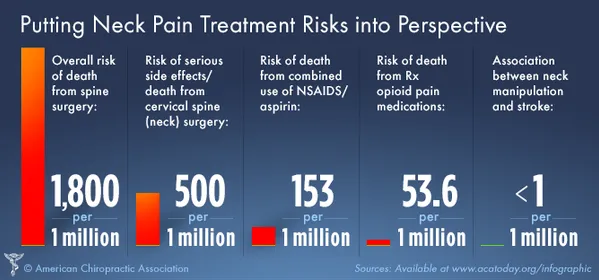 Chiropractic Treatment for Neck Pain
At Back on Track Chiropractic, we perform spinal adjustments to help realign the spine. These adjustments support healing by ensuring that injured spinal discs get the oxygen and nutrients they require. In some cases, our chiropractors also recommend other forms of complementary treatment that can enhance the effects of chiropractic adjustments. These include:
Medical braces to support the injured area and lower the risk of additional injuries

Nutritional guidance to ensure that you have enough nutrients for proper healing

Rehabilitative exercises at the clinic and at home to improve flexibility and restore full range of motion when possible
When you visit us for neck pain, we will do a full evaluation of your condition to determine the cause of your symptoms. This includes a physical exam, information on your medical history and imaging tests for diagnostic purposes if needed. This evaluation helps our chiropractors come up with a treatment plan that will improve your chance of making a full recovery and being able to go back to your everyday activities. This plan might include more than one chiropractic treatment in order to promote healing as much as possible. Keep in mind that you may need to come in for treatments over the course of several weeks, depending on how severe your neck pain is and what is causing it.
Contact Us for Chiropractic Care in Birmingham
If you have been dealing with persistent neck pain, please contact Back on Track Chiropractic at (205) 942-4243 to schedule an appointment. Our AL chiropractors can determine an effective course of treatment for your neck pain based on what is causing it and how much pain you are in.