How a Pediatric Chiropractor Helps Your Growing Child
From birth to adolescence, a pediatric chiropractor in Birmingham, AL can help your child live a healthier and pain-free life. Chiropractic care is the most natural, non-invasive way to delay those 'growing pains'. However, from the moment they exit mom's womb, children are likely to be experiencing spinal issues, due to the very nature of how they enter the world. Here at Back on Track Chiropractic, we have the expertise to help your young one get started on the right track with chiropractic care.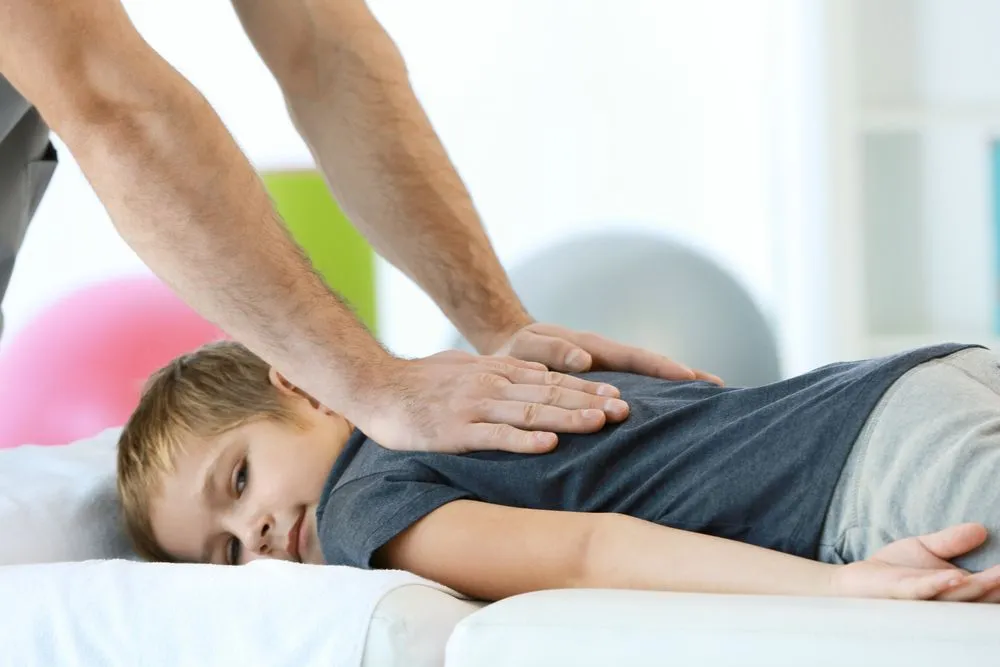 Why You Should Take Your Child to a Pediatric Chiropractor in Birmingham
As he or she grows up, there are also likely to be a few injuries along the way—falls, playground bumps, heavy backpacks etc. that can compromise the alignment of their spines. However, it doesn't necessarily take an injury for the spinal vertebrae to shift, so chiropractic maintenance is a good idea at any age. Ensuring that your child has a properly aligned spine can promote overall health and wellness during their formative years. A pediatric chiropractor can also help alleviate those growing pains!
What Pediatric Chiropractic Care in Birmingham Entails
At Back on Track Chiropractic we treat even our youngest patients with many of the same methods as we do full grown adults. However, we use a much gentler touch when performing chiropractic adjustments on infants and young children. Our techniques often only involve very mild fingertip pressure to correct any spinal misalignments to restore spinal alignments, relieving any pressure that's put upon corresponding nerve endings. We may also use hand-held instruments to gently correct the spine in certain situations.
Symptoms of Children Needing a Pediatric Chiropractor
It can be challenging to tell if your child is suffering from spinal problems unless they are obvious, but a few symptoms we commonly hear parents express include:
Limited mobility in the back and neck due to physical injury.
Misaligned shoulders.
One leg shorter than the other.
Disturbed sleep patterns.
Colic.
Asthma or breathing issues.
Bedwetting and/or constipation.
Persistent ear infections, colds, or a sore throat.
Short attention span (ADD/ADHD).
We treat a variety of conditions and understand that everyone is unique, so our team customizes a treatment plan designed to address your child's particular symptoms. Of course, we encourage you to be an active part of your young one's chiropractic care, and you're invited to be in the room for every treatment!
Meet Our Pediatric Chiropractor in Birmingham Today
Here at Back on Track Chiropractic, we understand just how those growing pains work, and we have the skills and natural techniques to help your child live the best pain-free life possible. Come by our office at 225 Lakeshore Pkwy #101 in Birmingham or call (205) 942-4243 today to schedule a no-obligation consultation with us today.