Injuries are common -- especially among athletes and active individuals. Whether you run, bike, golf, are a cheerleader, a gymnast, play soccer, football, basketball, baseball, softball, lacrosse or bowl, Chiropractic Care can help with many of the common sports injuries associated with these and several other sports.
For an athlete, there are few worse circumstances than being restricted from activity due to an injury. Here at Back on Track Chiropractic, we believe that with proper care, you can overcome your sports injuries more quickly, which can help you get back in the game as soon as possible. The rehabilitation process following an injury is key to preventing ongoing complications and pain, as well as restoring normal movements and function to the affected areas. Our staff is committed to helping our patients make full recoveries from physical traumas to the musculoskeletal system.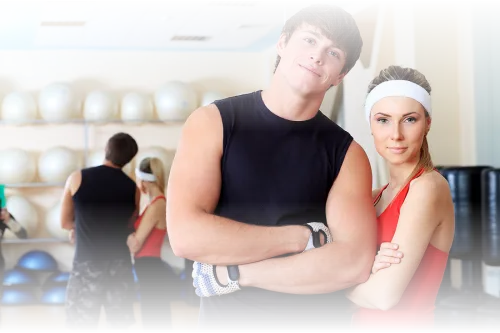 Common conditions Chiropractors see athletes for involve the joints, bones, muscles and ligaments. Often, these conditions are confined to specific areas of the body. For example, sprains are common in the feet and knees of athletes who are frequently running, whereas tennis elbow and rotator cuff injuries frequently occur in tennis players, baseball players, softball players and other athletes who use their arms with force during game play.
At our office, Dr. Duca treats sports injuries with manual chiropractic adjustments designed to restore the body to its natural alignment reducing the unwanted stress on the joints and surrounding soft tissues such as muscle. Bracing, taping, electrical muscle stimulation, heat& ice and home exercises are utilized to help an athlete recover from their injury.
Dr. Duca began playing sports at the age of 4. He has played many different sports during his life, playing both soccer and lacrosse at the collegiate level. There is a good possibility he has either seen or experienced a similar sports injury that his patient's are coming to see him for. Many of these injuries can be cared for in the office and at home with proper instruction. In cases where an injury may be more serious, x-rays are done and MRI's can be ordered to get better diagnostic picture of the injury. If additional treatment is required, Dr. Duca is not opposed to referring his patients for treatment by orthopedic doctors and/or physical therapists.
Here at Back on Track Chiropractic and Wellness Center in Homewood, we have treated patients from many of the local High Schools and Colleges in the area. Dr. Scott Duca, has worked with athletes from Homewood, Hoover, Chelsea, Oak Mountain, McAdory and Gardendale High Schools and Athletes from Alabama, Auburn, UAB, Samford, Birmingham Southern and Miles College to name a few.
So, if you live in or around Birmingham, Alabama and are suffering from an injury that is new or an old one that has not healed, we want to help you. Whether you injured yourself playing sports at the competitive level or just with friends, we are trained and experienced in diagnosing and treating a variety of musculoskeletal conditions. Don't continue to live life in pain -- call us for an appointment today.